My January TBR
Though January is often thought of as one of the most depressing months of the year, I can't wait for the dreary days. They're the perfect excuse to curl up with a good book or sink into a bubble bath. So far, I have three titles ready to go for the rainy season and I can't wait to add more to my TBR.
Un Cóctel en Chueca- Josu Diamond (A Cocktail in Chueca)
I'm not really a fan of resolutions, but I do like a New Year nudge. So this year, I want to make sure I use my Spanish more. After graduating from a degree in English Lit and Hispanic Studies, I've lived in Yorkshire so don't get to speak much Spanish. After reading 'Rojo, Blanco y Sangre Azul' (Red, White and Royal Blue) I knew that fun, romance-style novels were my favourite way to keep up with my Spanish while reading.
So, when I went to visit my sister in Madrid, we explored local bookshops and of course I had to bring home a souvenir. We went halves on the first installment in Josu Diamond's series, full of 'laughs, pride and sex', it sounds like the perfect way to start off the year.
How to Kill Your Family- Bella Mackie
When I unwrapped this book as a gift from my brother, my shocked family thought we were about to have a festive murder on our hands.
I had heard a lot about Bella Mackie's novel on TikTok and some heavy hinting meant it ended up in my Christmas book pile. Though the pink cover was at least 30% of the reason why I wanted it, I'm excited to indulge in another murderous anti-hero in this dark satire.
I've seen mixed reviews of Mackie's debut novel, but if it follows the likes of 'A Certain Hunger' and 'My Sister the Serial Killer', dysfunctional families, satire and murder usually make for a good story.
The Five: The Untold Lives of the Women Killed by Jack the Ripper by Hallie Rubenhold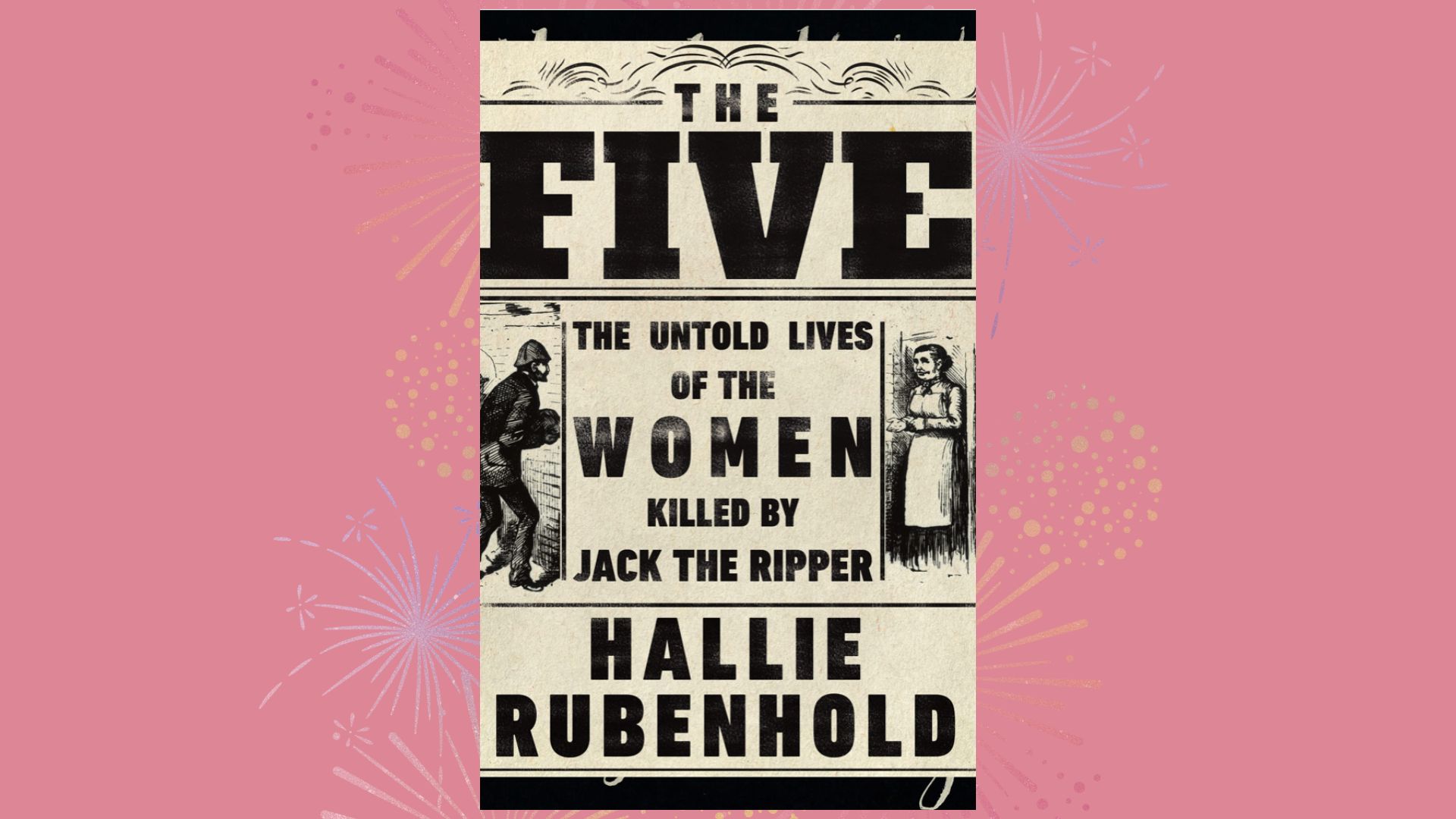 The eye-catching cover and interesting premise put this book on my reading list a long time ago, but it was only when a friend offered to buy it for me that I finally had the opportunity to read it. By historian Hallie Rubenhold, 'The Five' explores the lives of the five main victims of the famed killer Jack the Ripper.
This is my first time reading a true crime novel, mostly because I was scared of non-fiction for many years. But, if the five-star reviews are true, I hope it launches an obsession just like My Favorite Murder did with true crime podcasts.
New year, new books
Although I only have three books in my TBR so far, I'm sure I'll read a lot in January. I just don't like to set myself too many set TBRs in case my mood changes and I need something different. Overall, I'm excited to start 2023 with new reading challenges ahead, check out my post on reading resolutions to learn more about my plans for 2023.